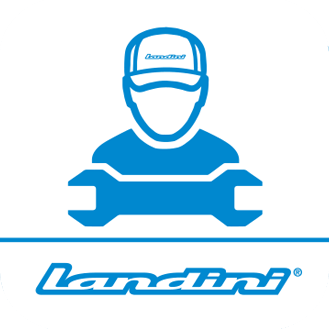 Technical support

Landini Service, through its network of independent dealers offer a range of agricultural products guaranteed to always deliver exceptional performance, backed up with top quality service and rapid response to your technical
requirements. We at ARGO Tractors South Africa supply continual support through our specialised technical team to the dealer network which ensures timeous solutions attuned to your agricultural requirements.
Striving to supply the end user with a high level of service and a pleasant customer experience.
Technical support team
Field Support
Travelling personnel who support dealer technicians directly in the field
Warranty
Management of the warranty procedures carried out by the dealer network
Training
Management of technical training to the dealer networks technicians as well as daily maintenance and operator training.
PARTS
ORIGINAL SPARE PARTS SAFEGUARDING YOUR TRACTOR AND YOUR WORK Developed by the tractor's designer and manufacturer, Original Spare Parts offer guaranteed reliability and convenience, with quality spare parts, great performance, low fuel consumption and a long service life. When you choose an Original Spare Part it also comes with a 12-month guarantee. Original Spare Parts are easy to recognise: in addition to the customised packaging, every item has an identification code, description and bar code for automated management. Every spare part is marked with a tamper-proof hologram that guarantees both its quality and originality.
LUBRICANTS
Landini Lubricants We have designed an appropriate, cutting-edge lubricant for every single part of your tractor; they have been tested directly on Landini models to guarantee maximum efficiency and reliability. When you use cutting-edge lubricants, your tractor will be able to better withstand the stresses of its work, even under severe heavy-duty conditions. Using genuine, original lubricants designed for your tractor gives you several advantages. Above all, you will get better performance and reduce operating costs: you will save on special maintenance as components withstand wear and tear better and age more slowly, extending your tractor's life. If your tractor's parts are in better shape, you will also get better performance and save on fuel. The properties of genuine, original lubricants remain over long periods of time, making for extended oil-change intervals. In addition, greater efficiency translates into lower emissions, helping you to meet environmental protection standards.